Service 1: Amplitude imaging
- Capturing Ground Surface Features
Analysis Service
Amplitude imaging
---
Imaging of SAR data. Using our unique noise reduction technology, we generate precise, high-definition amplitude images. (Ortho image)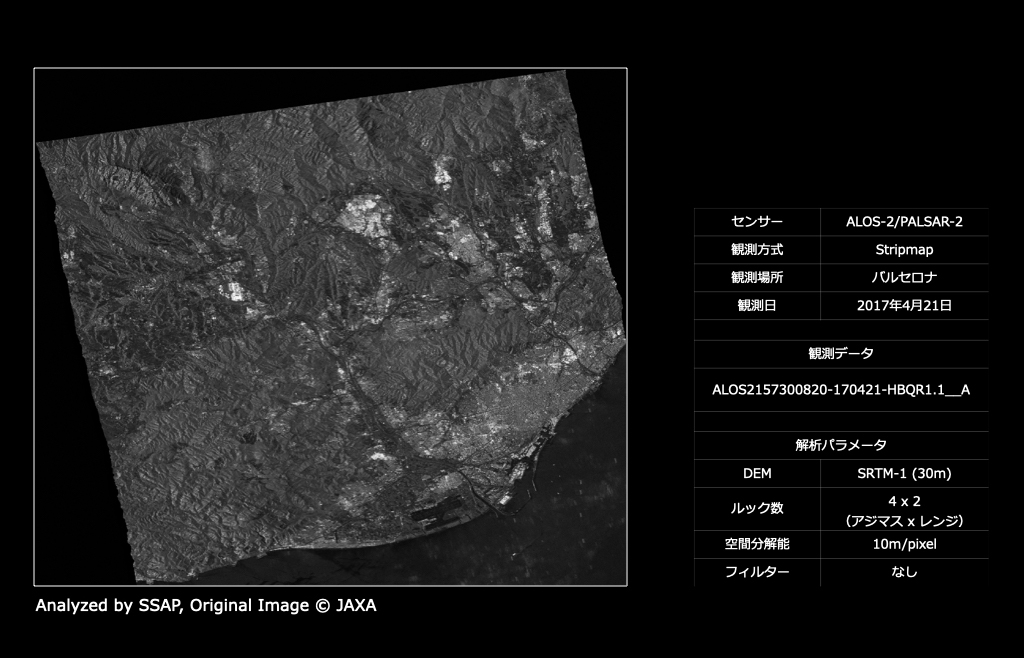 Service 2: Surface Deformation Analysis
- Capturing Ground Surface Changes
《two time peripd/time Series Analysis》
Analysis Service
Amplitude imaging
---
SAR data from two or more periods are finely aligned to generate amplitude images for each period.(Ortho image)
Analysis Service
Ground surface deformation analysis
---
Estimates ground surface deformation from changes in backscatter coefficients. (Slant range and ortho images are used as appropriate)
Example - Visualizing changes between two time periods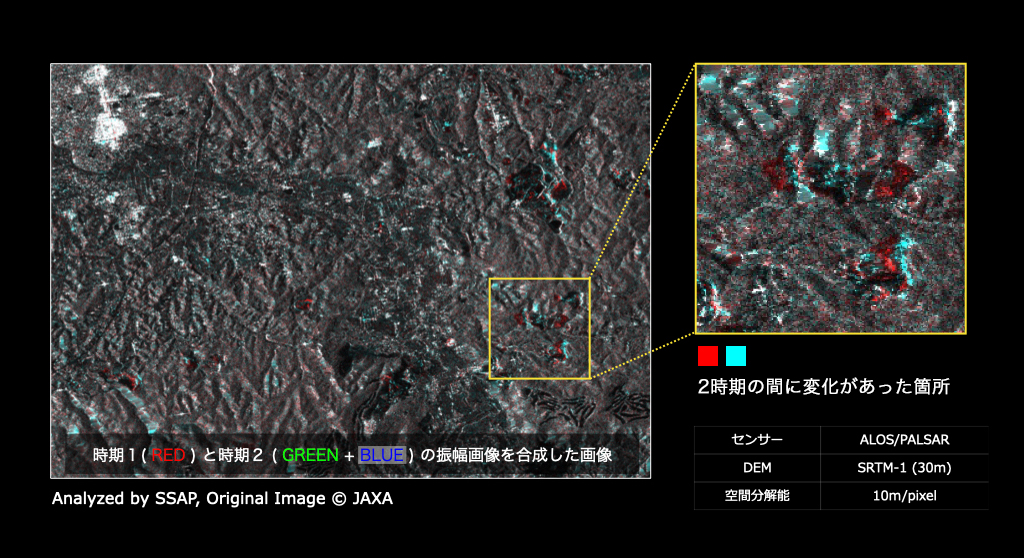 Service 3: Ground surface deformation analysis
- Visualizing Surface Movements
《two time peripd/time Series Analysis》
Analysis Service
Interferometry analysis
---
Interferometric analysis is performed on SAR data from two or more time periods to generate interferograms that show the surface changes that occurred during each time period.
Example - Visualizing the location and amount of change between the two time periods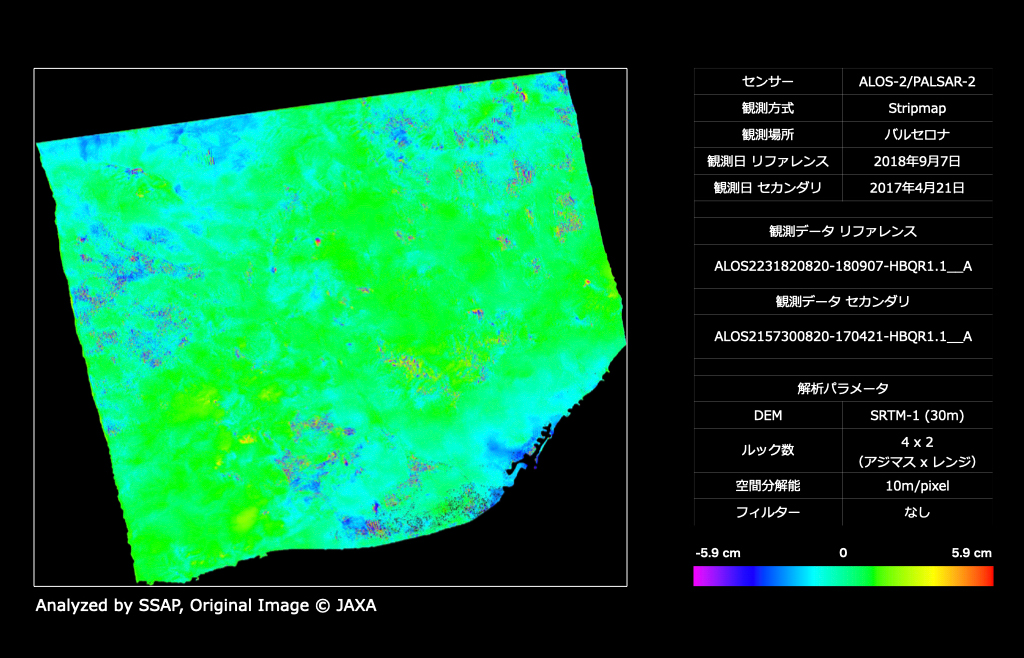 Analysis Service
Ground surface deformation analysis
---
From the results of interferometric analysis of SAR data from two or more periods, we estimate the changes in the ground surface during each period. For time-series analysis, calculate the integrated fluctuation amount.